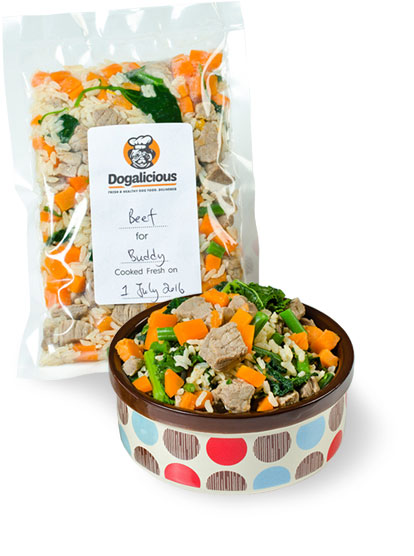 Only the Best
for your loved ones
All our vet-designed meals are made fresh to order with only human grade ingredients. No preservatives, additives, coloring, chemicals or fillers. Only REAL food.
Vet approved & exceeds AAFCO standard.
Customized plans from only $55 per week. Individual packs are also available.
Enjoy FREE Delivery for orders HK$500 or above.
Satisfaction Guaranteed. So good even you can eat it!
Order Now
The Benefits
Fresh Food
+ Shinier coat, less allergy
+ More stamina and energy
+ Smaller stools
+ Fewer ailments & vet visits
+ Better weight control
+ Help prevent cancer
+ Many Others!
Order Now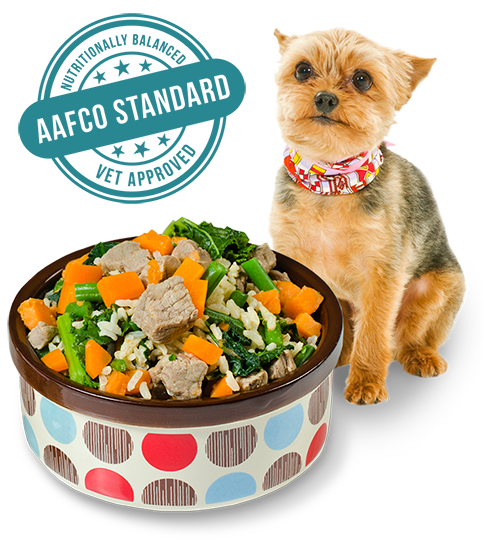 Customised Plans
FROM ONLY $55 PER WEEK
Tell us your dog's weight, breed and life stage, and we will create a customise meal plan.
Each meal is portioned and packed individually just for your dog, so you won't over or underfeed. Just open the pack and feed.
Choose from our delicious range of recipes, you can also change and pause anytime. No cancellation fees and multiple payment methods are available.
All meals are cooked to order, and frozen immediately to lock in nutrients. Door to door frozen delivery guarantees freshness.
Order Now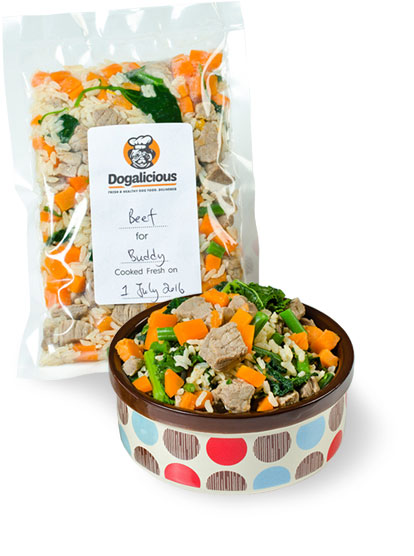 Why Choose
Dogalicious?
+ No preservatives, additives, coloring, chemicals or fillers.
+ Only real & human grade ingredients
+ All our meats have no added hormones.
+ Our beef & lamb are grass-fed.
+ No meat products from China
+ Gluten Free, plus grain free recipe available
+ Limited ingredients, reducing the risk of allergies
+ Exceeds AAFCO nutrition standards for dog food
+ Customised portion for your dog
+ Regular microbial testing conducted by SGS
Order Now
Testimonials
Tissue is 10 ½ years old. When I fed dry food, he had several lipomas and difficulties in weight control. After switching to Dogalicious, the limpomas reduced in size! He is much healthier with shinier white coating now, and looks much younger (Many people thought he is just 2-3 years old.) Tissue longs for his meals every day!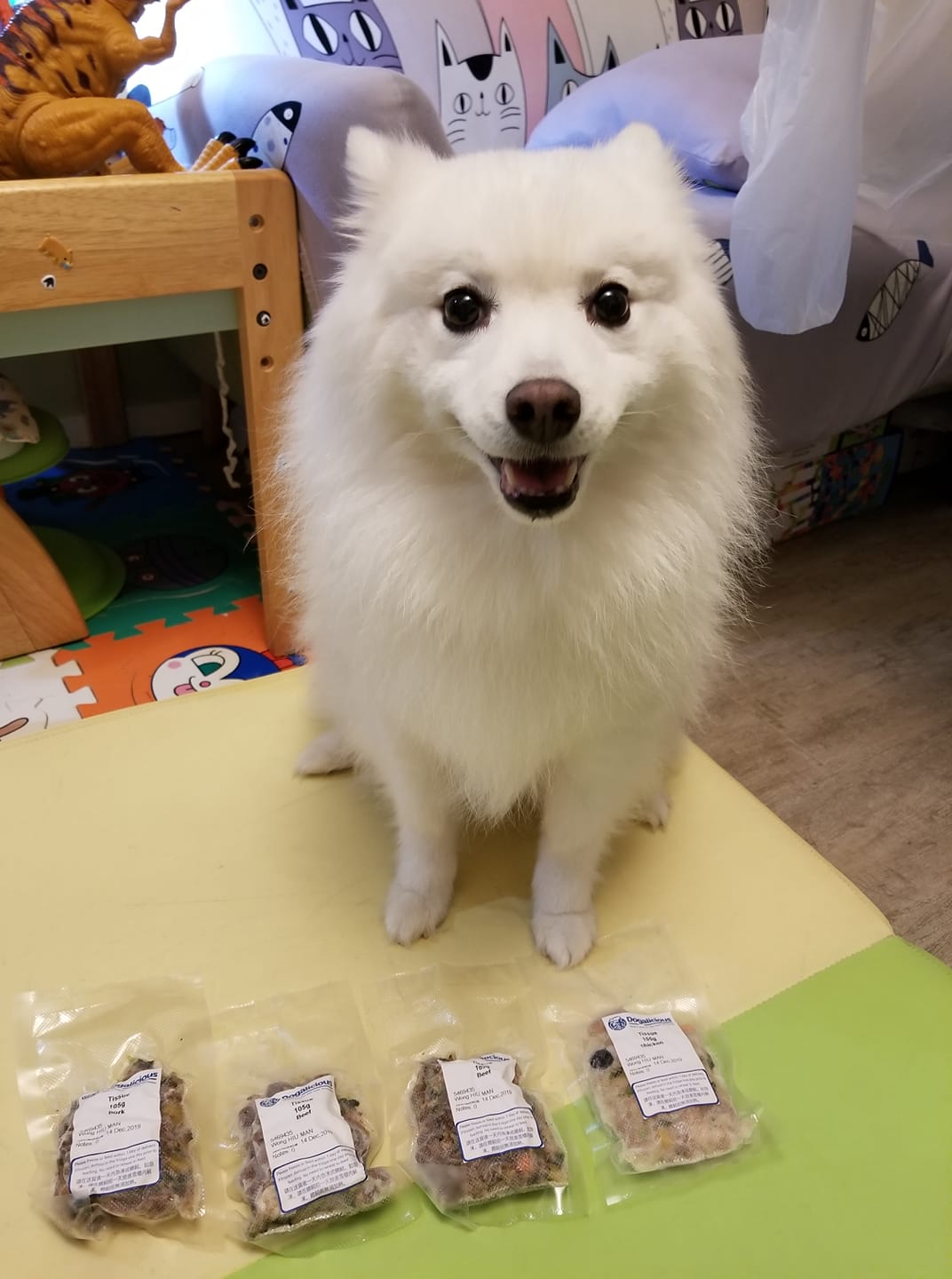 My dog Leo is 14 turning 15 this year. He had a few health issues which is being managed not to mention that he was a bit overweight triggering his collapsing trachea. He got tired of his prescription food which he refuses to eat even if I've put toppers and chicken broth. I was desperate and saw dogalcious's webpage. Ever since we started Leo on natural food, he has more energy and is back to his old frisky self. Thank you Dogalicious!

Likgoo is 11 yo and has just switched from raw fed to Dogalicious. He likes it very much and we can see the changes - digesting the food well, looks refreshing with shinier coat. Thank you!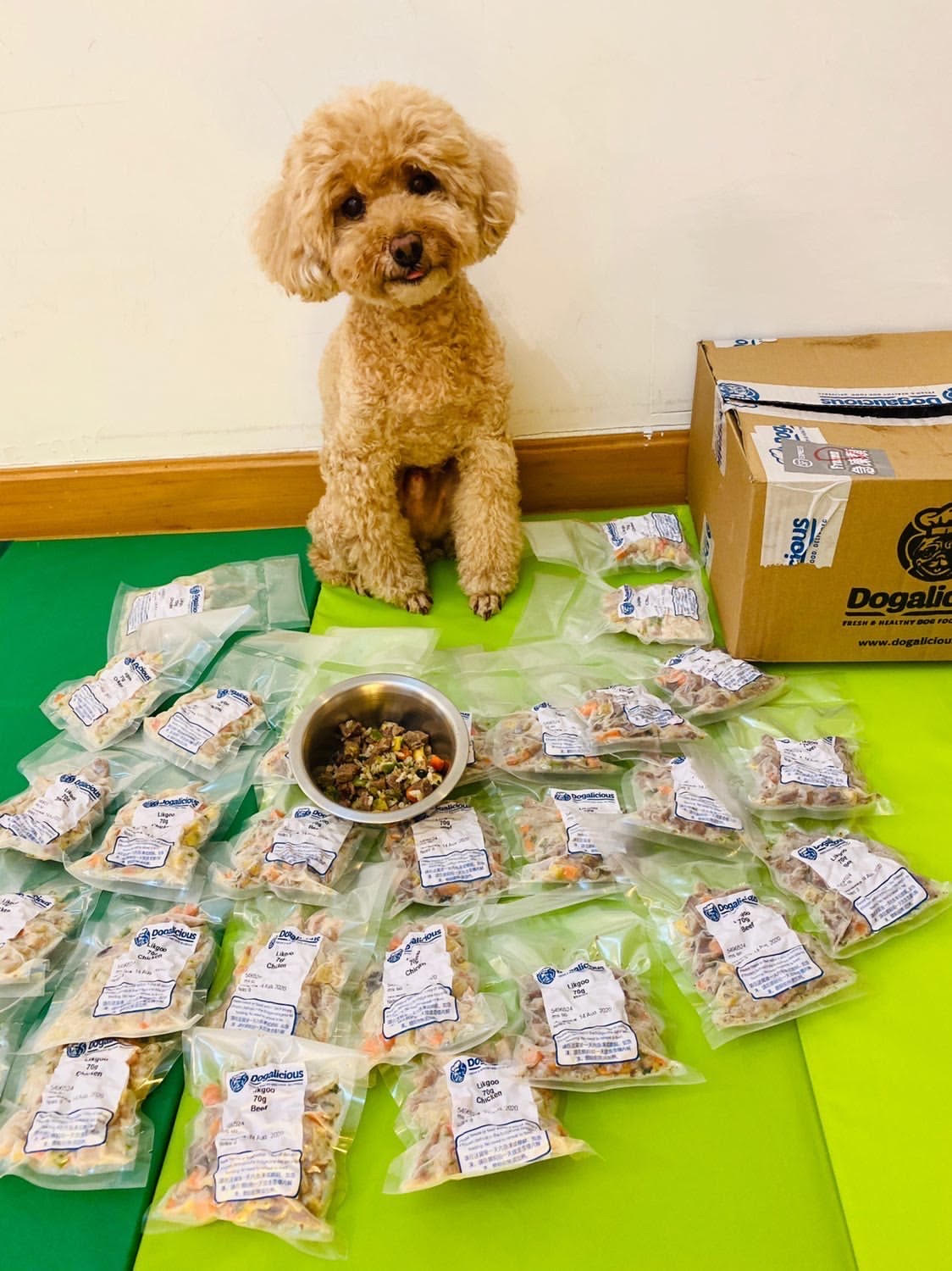 Our 7 year old Corgi has had a thyroid problem and on diet food the entire time to help control his weight. As soon as we started changing his diet to fresh food from Dogalicious, his fur started growing back! Dogalicious Fish meal has kept his weight stable but it really is the amazingly shiny coat and great skin that is the biggest change for us.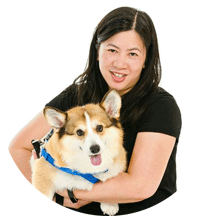 We have a Frenchie and a Pug. Our Frenchie has had allergies which resulted in skin problems the past year - switched to the fish meal plan and all cleared up. Highly recommend for owners whose pets have allergies/bad tummies.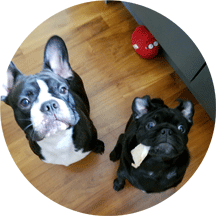 My dogs have been on a Dogalicious diet now for almost 3 weeks. There's a noticeable difference on their energy levels: they're more active and playful. My obese husky has started to lose her unhealthy weight and is looking great.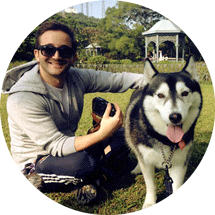 Order Now
As featured in








Yes, of course. We have a trial variety pack so you can let your dog try every recipe to see which one is his favourite!
How does Dogalicious meal plan work?
Very simple, answer a few questions about your dog, breed, age and activity level and we will customise a plan for your dog. Totally stress free, we will automatically charge your credit card account two days before each scheduled delivery. If you choose other payment methods, we will send you a reminder two days before the delivery date to pay. You don't have to worry about forgetting to order!
What is the nutrition profile of the meals?
Dogalicious meets and exceeds the American AAFCO (The Association of American Feed Control Officials) nutrient profiles. You will find detailed nutrient profiles in the product pages.
How much do I need to feed?
You don't need to worry about this. If you subscribe to our customised plan, we have a proprietary algorithm to calculate the perfect portion for your dog, and package each meal individually accordingly. All you need to do is to take the food out of your fridge, cut it open and serve! If you buy Individual packs, we will give you guidelines.
We recommend that you store the food in the freezer once you receive them. Defrost the meals in the fridge one day before feeding. You can keep the food in the freezer for up to 3 months.
My dog has a specific health issue, can I feed Dogalicious?
If your dog has a specific health issue or has had food trouble in the past, we always recommend playing it safe and asking your vet.
More questions? Click here!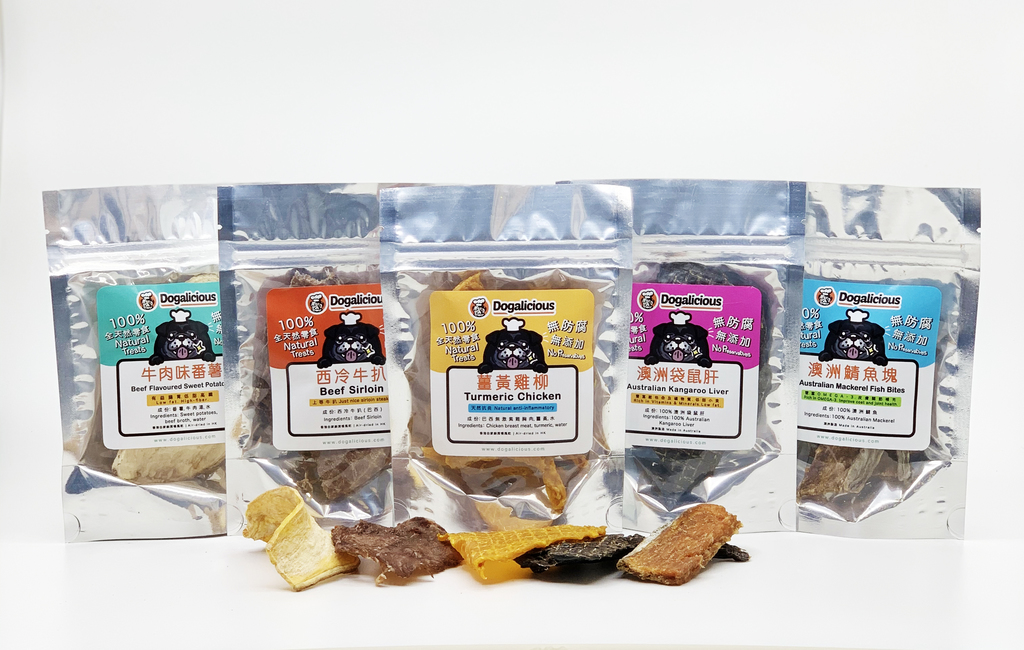 100% Natural
Dog Treats
Give your dogs a healthy treat!
Our treats are all natural, with no additives nor preservatives and are the perfect complements to our meals.
Order Now
Try Dogalicious Now!
Customised Plan
Dogalicious Customised Plan gives your dog the perfect meal every time.  Tell us about your dog, and we will customise a weekly plan for him.  Fourteen meals per week, each perfectly portioned for your dog.
You can choose any of our 5 recipes to match your dog's preference – see below for recipe details.
We will deliver the food to you on the same day around the same time every week.  We can choose to arrange the delivery frequency to match your feeding schedule.
Payment methods:
Credit Cards: Your credit card will be charged automatically two working days before the schedule delivery date. Your credit card details are stored with our payment gateway provider Stripe securely.
FPS, PayMe, bank transfer: You will be sent an email reminder with link to pay for your order two days before the scheduled delivery date. Only paid orders will be processed and delivered.
Step 1 – Choose the options below
Step 2 – See price per week (price shown for 14 meals)
Step 4 – Click "Sign Up Now" to add to cart. If you have more dogs, repeat step 1.
Step 5 – Go to check out to choose a preferred delivery date and pay.