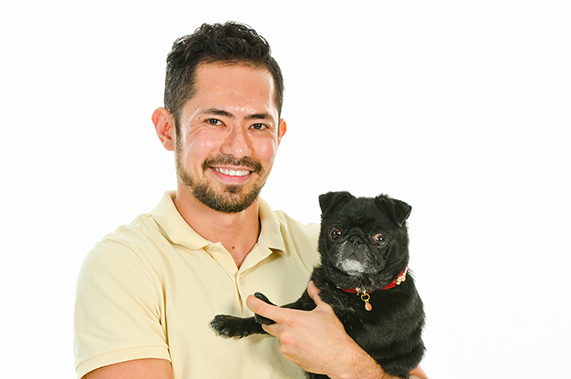 Our Story
This is our founder Alexis and his pug Tina. Alexis has loved animals since he was a child, having grown up in a house full of dogs, cats, rabbits, and even parrots. In 2007, he adopted 3 pugs, and all of them have health problems. One of them, Phoebe was sadly diagnosed with late stage cancer. The vets had no idea what could have caused this cancer, but Alexis thought that her diet could have played a part in it. Commercial dog food is often heavily processed and contains a number of unpronounceable, unnatural ingredients.
After extensive research, Alexis started to cook for them healthy meals. This fresh food diet improved Phoebe's health in her final months – she was once more full of energy and allergy free.
Alexis later partnered up with a Australian animal nutritionist to bring fresh and healthy dog food to the masses.
Visit our site for a complete list of fresh, organic fruit and vegetables we are offering.